Many tangible or intangible objects, including works of art, games, virtual reality real estate, music, poems, collectible sports cards or concert tickets, are created as "one-of-a-kind" NFT cryptos. As ownership certificates, they can be bought and sold like any other asset.
NFT cryptos seem to have endless potential as they evolve along with a new generation of investors' creative ideas. So, as more assets become digitized in the coming years, NFT cryptos could easily grow exponentially.
The NFT market is now worth $27 billion, according to Chainalysis. Meanwhile, NFT exchanges like OpenSea allow users to trade these digital assets. Currently, most NFT trading is driven by retail investors.
Axie Infinity (AXS-USD)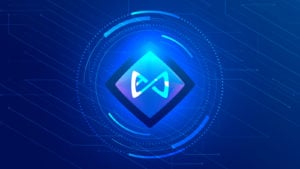 Axie Infinity is a "play-to-earn" game created on the Ethereum (CCC:ETH-USD) blockchain by Sky Mavis from Vietnam. It has its own currency and land. Players can collect, breed, and compete with digital pets called 'Axies' in the leading NFT-based crypto game. While each Axie is an NFT, the market price for an AXS-USD depends on its features' rarity.
Players can redeem in-game earnings for real-world assets to generate real-world income. The Axie Infinity and Small Love Potion native cryptocurrencies (CCC:SLP-USD). Players can sell AXS-USD on crypto exchanges and trade Axies on the market.
The Axie universe has grown to over 2 million daily players. In fact, its NFT trade volume was $125.96 million in the first week of November, out of a total of $128.94 million for gaming.
Sky Mavis just raised $152 million in a Series B round, valuing it at $3 billion. Andreessen Horowitz led this round of funding. The funds will be used to build a distribution platform and encourage third-party developers to create blockchain-enabled games.
AXS currently has a market cap of $5.8 billion, placing it among the top 30 cryptos. On Nov. 6, it hit an ATH of $165.37. To date, the NFT coin has risen over 17,500%. (YTD). It is now around $95, down roughly 40% from its peak.
NFT: Enjin (CCC:ENJ-USD)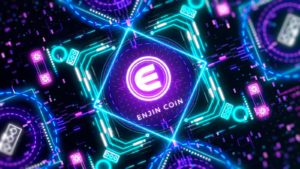 Enjin is an Ethereum-based social gaming platform where users can form groups, chat, and even host virtual item stores. It has over 250,000 gaming communities and 18.7 million registered users.
Enjin coin enables developers to tokenize in-game assets. Players can create and sell virtual goods on the platform.
NFT creation, trading, and distribution encouraged in Enjin's NFT ecosystem. Efinity Metaverse Fund launched on Nov. 4th. The fund aims to raise $100 million for Efinity metaverse projects.
ENJ is one of the top 70 cryptos with a $2 billion market cap. On Nov. 25, ENJ-USD hit $4.85. The NFT coin has risen over 1,700% YTD. It is currently trading around $2.40, roughly 50% below its peak.
The Sandbox (SAND-USD)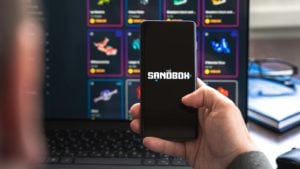 The Sandbox is a virtual play-to-earn blockchain gaming ecosystem based in Hong Kong. The online ecosystem combines blockchain, decentralized finance (DeFi), and NFTs in a 3D metaverse. Players can customize their avatars to play games.
The Sandbox Marketplace lets players trade in-game assets for SAND-USD. The platform's virtual goods can be sold for SAND-USD tokens.
Softbank (OTCMKTS:SFTBY) recently invested $93 million in The Sandbox, adding to the cryptocurrency's bullish momentum. SAND-USD hit $8.44 on Nov. 25. YTD, the metaverse coin has returned 14,000%. It is now $5.10, down 40% from its peak.